Japanese cuisine,

Chinese cuisine,
Hibachi Grill & F

ull Bar
3400 16th Street SW, Minot, ND 58701
Treat your self to our specialty drinks in our lounge or while you dine.
Our full service bar has a wide selection of hand crafted cocktails and
KDraft or bottled beer.
Sunday - Thursday:
11am - 9:30pm
Friday & Saturday:
11am - 10:30pm
3400 16th St SW, Minot, ND, United States, North Dakota 58701

Welcome to N.D. Asian

Restaurant & Lounge
---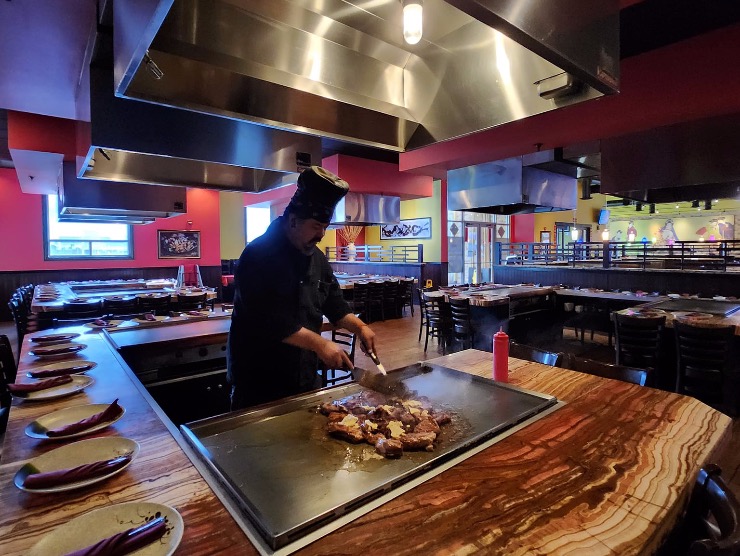 N.D Asia

is More than a Restaurant and Lounge, It's an Experience you will enjoy, Entertain your self at or Bar for your favorite drink with friends, Enjoy our Hibachi Grill with our Chefs with over 100 years of world renowned combined experience and traditions.



We pick ingredients carefully and use only the freshest and natural ones to prepare every dish, and prepare them in a healthier way to provide the most nutritious food. Much attention has been Given to ensure you a cozy and inviting ambiance where you could enjoy not only the great meal but also the authentic atmosphere.



The Owners and all staff in

N.D. Asian

Restaurant & Lounge

will greet you with the warmest welcome, whether you are a Regular patron or come for the first time. We have taken taken ever effort to create the Most unique dining place, and guarantee you with friendly and timely service.